October 8 - 10 • San Francisco
Physicists had Solvay.
AI Engineers have
Summit.
Every 100 years, a new discipline goes #foom. Physics had the 1900s, and AI will define the 2000s. We're convening the Einsteins and Curies of our age. Join us.
Presented by
Featuring talks from speakers representing leading AI companies & technologies
Full speaker schedule and talks available now!
Stage content from world-renowned engineers & founders
Let's dive deep into the topics of highest relevance to AI Engineers including AI Agents, AI UX, AI Infra, AI Devtools and Codegen, LLMops, RAG/Vector DBs, Open Source AI, Multimodal APIs, & more
Michele Catasta

VP of AI, Replit

Toran Bruce Richards

Inventor, AutoGPT

Logan Kilpatrick

Developer Relations, OpenAI

Simón Fishman

Applied AI Engineer, OpenAI

Shreya Rajpal

Founder, Guardrails AI

Simon Willison

Creator, Datasette; Co-creator, Django

Mario Rodriguez

VP of Product, GitHub

Amelia Wattenberger

Design, Adept

Eugene Yan

Senior Applied Scientist, Amazon

Harrison Chase

CEO, LangChain

Hassan El Mghari

AI Engineer, Vercel

Matt Welsh

Co-Founder, Fixie.ai

Anton Troynikov

CTO, Chroma

Abi Aryan

ML Engineer & O'Reilly Author

Jason Liu

Founder, Fivesixseven

Joseph Nelson

CEO, Roboflow

Samantha Whitmore

CEO / CTO, New Computer

Jason Yuan

CDO, New Computer

Bryan Bischof

Head of AI, Hex

Paul Copplestone

CEO, Supabase

Mithun Hunsur

Senior Engineer, Ambient

Karina Nguyen

Trained Claude Instant, Anthropic

Brittany Walker

Principal, CRV

swyx

Latent.Space & Smol.ai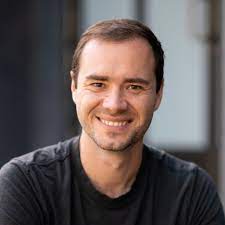 Program Features
-
What happens when you bring together the world's top AI Engineers?
A collective output as groundbreaking as the technologies upon which we meet, driven by end-to-end program curation and network facilitation:
Stage talks. We've hand-selected a group of engineers & founders who are leading this exciting new chapter in AI-enhanced & AI-native software engineering, products, & companies. Our careful curation is meant to ensure that you will be both informed and excited about returning to your office to implement the future, today.

Sponsors leading their industry categories. We've invited many of the best and most exciting companies who are pushing the boundaries in support of the fast-emerging AI Engineer category. Staffed by senior engineers & founders, each booth will provide you with insight and new capabilities to improve both your developer stack and your end-user experience.

Ad-hoc breakout sessions. Need a whiteboard to workshop with your peers? Want to connect to a monitor to present something you've been working on? Enjoy breakout space dedicated for workshopping or presenting ideas and projects, and plenty of quieter space for more intimate meetings.

Unrivaled networking & connections. We are curating attendance to ensure that every conversation you have is better than the last. Every attendee will be senior engineers or above who are actively working with or experimenting with AI technologies to enhance their software development and development output.
The AI Engineer Expo
From foundation models to domain-specific products & services, the Expo is your chance to meet some of the best engineers in our industry, working on the most cutting-edge technologies that empower product teams and developers like you.
A bespoke experience
-
Program Overview
We've designed & curated a program to provide you with maximum value, intrigue, and fun. Here's the high level overview of the main content:
The Microsoft Welcome Reception
Join other attendees from 6:00 - 9:00pm in the hotel lobby, Kan Pai lounge & bar, and Feinstein's club for a welcome reception you won't forget! Register early and grab a cocktail or mocktail to meet other attendees in open + facilitated networking. Featuring a live jazz band in Feinstein's and a welcome address from Microsoft!
Reception comes after optional Intro to AI Engineering workshop, see below
Workshops
Attendees new to AI Engineering can get a crash course via our free volunteer-led workshops on Sunday, Oct 9, from 9:00am - 5:00pm. They are available on a first-come, first-serve basis.
Full attendees can select from on-site workshops (for full details see below) taking place concurrently on Monday morning, Oct 9, from 9:00am - 2:00pm. They are available on a first-come, first-serve basis.
Full attendees + public can register for offsite workshops on Wednesday, Oct 11. Please get in touch if you would like to host a workshop!
Main program & expo
Expo. The expo opens at 1:00pm on Monday, Oct 9 for all attendees, and closes at 7:30pm on Tuesday, Oct 10. Come and speak with the top companies who are driving & supporting the ecosystem that directly enables & empowers AI Engineers.

Day 1. We open the stage talks at 3:00pm on Monday, Oct 9. Keynotes continue until 6:00pm, at which time we'll have open networking, topic tables, expo, and plenty of food & drinks.

Day 2. Full day of talks from 10:00am - 5:00pm. With plenty of breaks + an onsite lunch & afterparty, you'll have plenty of time to discuss the stage topics with exhibitors & your fellow attendees!
Workshops
We've assembled a team of top engineers who build with the technologies they're teaching every day. From core-contributors, maintainers, and founders of the top AI Engineering tools & infra, you'll learn in hours what they've have mastered over years.
Venue & Hotel
-
Hotel Nikko
Just steps from the historic Powell St Cable Car turnaround & BART station is the beautiful & independent, Japanese-owned & operated Hotel Nikko. Stay in comfortable, spacious rooms for a discounted group rate of $229/night, and enjoy modern amenities including gym, indoor pool, and onsite restaurants and bars.
Book your room here